I come from reading a newspaper article. He says that some researchers expect the rise in the maximum speed on some roads 130 km / h increase the accident rate. I guess it's an expected prediction.
What amazes me is who makes it and in what context.
The manual of yore, in Spanish edition. If it seems expensive, they know that the English edition costs about twice as much.
The piece seems to come from the presentation of a book of the Mapfre Foundation, the Manual Action for Road Safety. Briefly They interview Rune Elvik, researcher at the Transport Institutt, a Norwegian center with public funding that deals with the economy and transport safety. The team of Mr. Elvik has written the book and the Mapfre Foundation has been commissioned to translate into Castilian. If you are interested, there preview of the English edition of 2009.
When a dependent foundation of a company does things like this, you want them to look, and sends press releases to all my neighbors. That seems ordinary. They called corporate social responsibility to do good things this related to your sector. In theory, without expecting anything in return.
The problem is that the Mapfre Foundation in the press release, quoted what it says Elvik on increasing speed:
Elvik said that "as long as the speed is increased traffic accidents increase." He explained the driver to certain limits, speed then moved to other roads, breaking speed limits, even on cruises habituated. The fact is the high number of departures of track collisions and accidents that occur in the first few kilometers after joining from a conventional road.
And then Mr. Laria of the Mapfre Foundation expresses its views on the legislation cyclist helmet:
Regarding the reform of the Road Safety Act, the president of the Mapfre Foundation, Julio Laria said leaving "bittersweet" because it "could have been used to advance" in certain aspects, such as security of cyclists in cities, "a phenomenon that is growing and we have lost the opportunity to have well protected." "We presented scientific evidence and finally threw a political decision," he said, by requiring only those under 16 years to circulate in bicycle helmet on urban roads.
I find it extremely curious that cite the Mapfre Foundation Mr. Elvik only what interests him. We can only thank Mapfre Foundation and translating publications investing in road safety, but is it legitimate to try to sneak his message?
Mr. Elvik is a highly cited researcher, specialist in security and transport economics. As such, it advocates Elvik numerical evaluations of proposed safety measures, what is known as analysis of cost / benefit, to decide based on whether a measure metric is positive for society or not.
According to these data, it seems that constitute scientific evidence, Elvik Elvik – just, Mr. Laria- proposes that  promote active transportation such as walking or cycling round, it is positive and safe for society,  because the risk of accident is not follows a linear relationship with the number of pedestrians / cyclists, but decreases in proportion when a certain critical mass is reached, and because there are clear health benefits when people move more.
In the same vein, Elvik has reviewed a number of studies on the effectiveness of cycle helmets  and their conclusion is that it is not as effective as it seems.
With these wickers, what is the position of Mr. Elvik on cycle helmets compulsory? Have you asked anyone?
The very Mapfre in his review of the book  leaves gaps clamorous:
The authors also evaluate the measures concerning the design of the road and its equipment based on their cost-benefit balance. In this regard note that the bicycle lanes, turn lanes to the left at junctions, roundabouts at intersections, ring roads and intersections at different levels are some of the measures whose benefits far outweigh its costs.
Also listed are the most effective and least costly measures that deal directly with the design of vehicles and personnel safety equipment such as seat belt and helmet. Topping this classification belts, the benefit-cost ratio is 31.7. This means that for every euro invested in this retention system, which reduces by half the risk of death in a crash, almost 32 euro save on the costs of a traffic accident.
Part of this classification also laminated windshields, with a ratio of 30 cost-benefit; motorcycle helmet (17.2), intelligent speed control (3.7 to 16.7), and daytime running lights for cars (2.5), which are not yet mandatory in Spain, between other.
What action is absent in this summary? Perhaps because it is not considered good in the book, I say. Does the mandatory cycle helmets, perhaps? Because in the English edition, the effectiveness of cycle helmets in not very favorable terms is assessed.
The handbook of road safety Measures, p 593, table 4.10.2: Efects on injuries of wearing bicycle helmets and rechargeable bicycle lighting. If you wanted evidence, Mr. Laria could have asked Elvik, without going any further. Maybe a surprise wore. And if what you want is to see Mapfre its corporate responsibility program, which is legitimate, it could simply announce what the Mapfre Foundation, without introducing spurious opinions – as the helmet in the press releases you send.  Not when the author has sent evidence to support the opposite view in his public writings. at a minimum, out of respect  for this author.
Gallery
Corporate Social Responsibility (CSR) and Communication
Source: www.slideshare.net
MAPFRE's Stakeholders
Source: www.mapfre.com
FM Library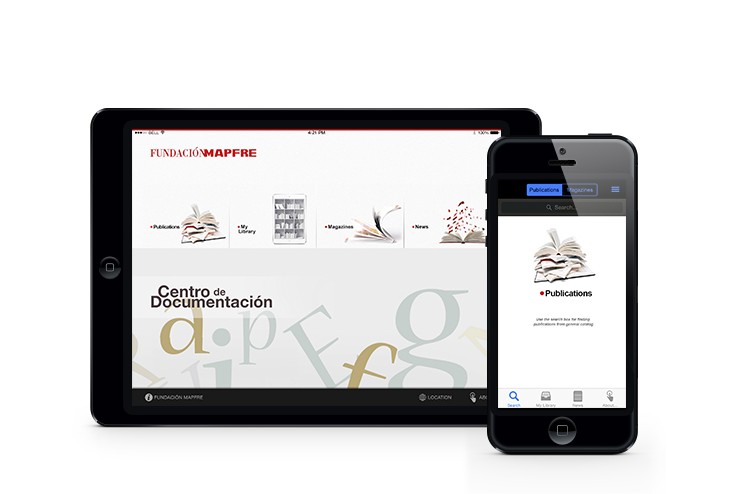 Source: www.adnstudios.com
Yacht Port Cartagena joins the "Sail the Future" project …
Source: www.yachtportcartagena.com
Yacht Port Cartagena joins the "Sail the Future" project …
Source: www.yachtportcartagena.com
Yacht Port Cartagena joins the "Sail the Future" project …
Source: www.yachtportcartagena.com
Renault Sport Formula One Team reveals 2018 challenger …
Source: www.gruprenault.ro
BRILLOSA gewinnt den Preis großen Unternehmen in der
Source: www.brillosa.com
MAPFRE's Stakeholders
Source: www.mapfre.com
Human Rights
Source: www.mapfre.com
About us
Source: www.msvlife.com
About us
Source: www.msvlife.com
MAPFRE MSV Life
Source: www.facebook.com
About us
Source: www.msvlife.com
Management Indicators and energy efficiency
Source: www.mapfre.com
Yacht Port Cartagena joins the "Sail the Future" project …
Source: www.yachtportcartagena.com
Arabnet announces the winners of Ideathon, StartUp Demo …
Source: www.kurumsalhaberler.com
Susana Díaz González
Source: es.linkedin.com
Gordiano CASAS HERRERA
Source: www.grandall.com.cn
Corporate Social Responsibility Concept With Icons Stock …
Source: www.istockphoto.com