The nuts and bolts for the prevention of bicycle theft
To not sometime to be among the victims of bicycle theft, a stable bike lock should be the basic equipment of every cyclist. Only the question arises, what is the best castle.
In addition to the completely useless cheap locks for often less than five euros a fundamental distinction of five different kinds of locks: Cable Coil cable locks, padlocks, armored cable and frame locks. What exactly distinguishes these types of locks? Here is a brief introduction:
U-locks. The heavy steel bars are the best at what you can get on bicycle safety. The brand products are now built so stable that a violent break-in attempt in the street extremely has little chance of success. Against a professional cracking of the castle, so-called "lock picking", but usually protect only the top models of renowned manufacturers. But the extra investment worthwhile. If you spend hundreds or even thousands of euros for a dream bike, a his safety even a few euros should be worth.
Armored cable and chain. Good armored cable and chain locks are now almost as safe as steel strap, because mostly the same locking mechanisms are used and the armor, or the chain links, are almost as resistant. Your advantage: You are much more flexible, which allows connection to trees or street lights. U-locks can here make trouble.
Folding.  The so-called Folding combine the flexibility of a chain lock to the stable security of a padlock. They can be collapsed to a compact size, and attach well to the bicycle as a ruler. Tip: Select the longest version, so you have very little trouble to connect also to lanterns.
Frame locks Frame locks rich as the sole anti-theft device is not made ​​- as "immobilizer" but they have certainly justified when short visit to the mom and pop shop can be enough to block the rear, if you keep your bike in mind In addition suitable.. they. for additional security in addition to the armored cable or U-lock and have the side effect that the rear wheel is secured against Teileklau
Coil cable locks for the thin spiral cable are the same as for Frame Lock: You have not enough security to allow the wheel to unobserved. Here, the locking mechanism plays a subordinate role, because usually a side cutter is sufficient to break the rope.
Numerous trials clearly demonstrated repeatedly: The safest locks padlocks. And: In any case, bargain-hunting is misplaced when buying. In a good lock no assets must be invested. But quality locks that can provide sufficient protection, are usually more expensive because of the materials used. And what good scrimping when the cheap lock does not provide adequate protection, the bicycle is stolen, and the subsequent costs are much higher?
A general rule is that the owner of a good anti-theft should be five to ten percent of the price of the bicycle worth.
Gallery
Human Powered Delray
Source: humanpowereddelray.org
Bike Rack Types, Bike Lock Types, Bike Security …
Source: twogirlsandtheirbikes.wordpress.com
Tour de France U-Type Bicycle Lock UPC: 698238404891
Source: shoppingnexus.com
Best Types Of Bicycle Locks
Source: bike.foreverbluegear.com
The Different Types of Bike Locks In Securing Your Bike …
Source: www.bahrns.com
Key Bike Lock,Ring Type Spiral Key Lock For Bicycle Lock …
Source: deyultd.en.alibaba.com
AXA Defender RL Frame / Wheel Lock
Source: www.dutchbikebits.com
TiGr bike lock takes a flexible approach to security
Source: www.gizmag.com
Blogging Prince : We Blog Whatever You Want: Types of Lock
Source: bloggingprince.blogspot.com
The Best Bike Locks for Every Type of Cyclist — New York …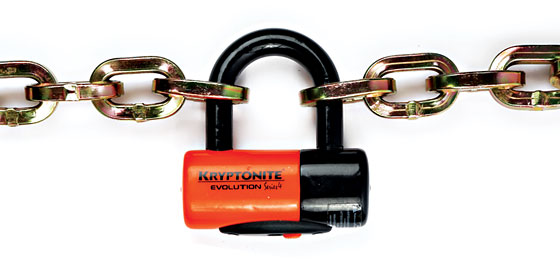 Source: nymag.com
Wiggle | Abus U-Mini Bike Lock
Source: wiggle.co.uk
High-quality U-type Bicycle Lock with Alarm Cable, Various …
Source: www.globalsources.com
Key Bike Lock,Ring Type Spiral Key Lock For Bicycle Lock …
Source: www.alibaba.com
U TYPE HEAVY DUTY SECURITY LOCK FOR CYCLE SCOOTER BIKE …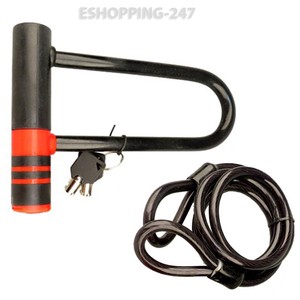 Source: www.ebay.co.uk
Fulton 15′ Long Cable Lock Fulton Cable Locks FCLK150100
Source: www.etrailer.com
U Lock Bicycle Bike Motorcycle Cycling Scooter Security …
Source: www.ebay.com
What type of bike lock should I buy? ~ Better By Bicycle
Source: www.betterbybicycle.com
Kryptonite Kryptoflex Key Cable Lock
Source: www.evanscycles.com
The Bike Storage Blog: February 2011
Source: thebikestorageblog.blogspot.com
HEAVY DUTY BIKE LOCK U-TYPE BICYCLE LOCK BLACK COLOR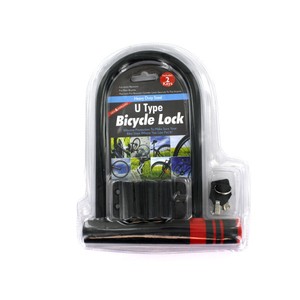 Source: www.ebay.com