Through Chris Bruntlett we stumbled upon an interesting concept which we did not know: management of the demand for transport, or Transport Demand Management (TDM). The idea, with that denomination so complicated, is simple: put the focus on users to help them share car, use public transportation or use means of transport of lower environmental and social impact.
This concept of TDM has Mobility Labs, of Arlington, Virginia. This County created in 1989 a specific Department to meet the needs of daily transportation of its inhabitants, the Arlington County Commuter Services (ACCS), which depends on Mobility Labs as a research arm. In recent years, the ACCS estimated that thanks to his work have been avoided some 40,000 trips daily by car, which means a saving about 27 million liters of fuel. That, in a single County of the United States with a population of some 230,000 people. would much may to save is in Europe with initiatives similar?
The TDM is indirectly included in many plans for sustainable urban mobility in Spain, but rare is the time is structured properly. In Arlington allocated resources and personnel to this work, and it works. Moreover, it is profitable for the company and the companies involved.
The article was published in English in Greater Greater Washington and focuses on what could make the TDM by the city of Washington DC. Also serve for other cities: question of extrapolate.
Ten steps to removing 100,000 cars from Washington DC
Like to reduce the number of cars that circulates by the DC each day? The quickest way of achieving it can be a group of measures of marketing and incentives that are not, or too much or very controversial faces, called management of the demand of transportation (Transportation Demand Management or TDM).
Image of Mobility Lab.
The TDM not is infrastructure. Is a set of information specific, motivation and incentives that encourage to the people to use it infrastructure that already exists of way more easy and efficient.
And it works. Go if works.
By only some 10 million of dollars annual (ones 8,87 M€ to the change of today), the program of TDM of Arlington transforms ones 42,000 journeys in car to other modes of transport each day. If in the DC had a program similar underway, could achieve even more success: is could achieve without problems a saving of some 100,000 trips daily.
In Washington, DC there is an incipient TDM, called goDCgoprogram. Right now, goDCgo is too small to pose a great difference, but moveDC advocates by a large expansion "based in the model of Arlington".
Here van ten steps to achieve that goal.
1) it reaches employees through companies
Anyone driving in rush hour by his great love to jams. Most of people do it because then, at rush hour, is when their bosses ask them to come to work. Therefore, companies have enormous power over transportation: use it can achieve great results.
Rather than offer parking free, them companies can give passes of transport public, of the program of bicycle public, or any another thing that can help to your personal to go to the work of another form that not is driving each one in your car.
Entrepreneurs need to guide them to know what kind of incentives work best. There goes the staff of TDM: works with companies and property managers to prepare a programme of tailor-made travel.
This is without a doubt the measure more important of a program of TDM. In Arlington, the team called Arlington Transportation Partners (ATP), transportation partners. We calculate that the team of services to companies of doDCgo should have the double of personal that the of Arlington, instead of only a fraction.
(2) open "genius bars" of the transport: one-stop only
Them genius bars of Apple are "windows only" for those users of Apple that need support technical. The same model can be applied to transport.
Even in the age of the smartphone, research shows that many people prefer to learn asking other people. The five Commuter Stores of Arlington allow collect information and buy tickets for all them services of transport of the region, in a single point.
Putting stores of the transport in places of high influx, as the entry to them stations of Metro, is achieved that the people can talk of their comings and turns to the work with experts, face to face.
 (3) it reminds people that can go by bike
The 60% of the population is more or less would be ready to go by bike, if it were easier and safer to do so. teach them to do it!
In the DC is is building good infrastructure cyclists, but that only is the half of the response. We must also educate people and encourage you to use it, and this part is not present in the program of TDM goDCgo. Bike Arlington staff attends community events, gives classes to use the bike with confidence in the city, and is available on the social networks to meet people and do more using the bike.
(4) nothing frighten
Of course it is important and necessary to teach to share the road safely, but there are too many campaigns that scare people and they make walking or cycling look more dangerous things than they are in reality.
The campaigns of security should focus is in show how is make well them things, instead of take them it anger by what make wrong. The campaign PAL of Arlington is a good example.
 (5) the marketing is equal of important that the works public
Before anyone can change of routines of transport, must know that there are alternatives and have confidence in its reliability.
The marketing not is stuffed. It is the necessary lubricant to grease the gears of the infrastructure. All the programs of TDM need a campaign of marketing that encompasses all in a single brand, and it give to know between their recipients.
In Arlington, the diet without cars combines ads, networks social, equipment in the street, events and establishments contributors for is know all it necessary of the transport public, of them bikes and of the rest of the program.
(6) beam that Internet and open data work for you
Internet and not just smartphones are changing the way in which we stopped a taxi. Invests in technological tools that make it easy to get information, and Open your data so that any can make an app for you, free.
In Arlington, the Transit Tech Initiative has helped to launch web sites such as CarFreeAtoZ, a multimodal journey planner which is prettier, provides more information and is easier to use than similar tools of the own managers of transport, better than the of WMATA (the Authority's transportation in Washington DC), for example.
(7) get something more to translate: suits
Don't have a monolithic society, but different. And the different groups that compose perceive information in different ways. To reach them effectively, it serves not only with materials translated into several languages. There is that adapt (or transcrear) them content, for each audience receives the message in the form that les is more significant. The ACC, for example, has a Hispanic marketing group.
(8) it extends the good ideas with a good distribution
Phones, screens and applications are fine, but a lot of people remain faithful to paper. TDM agencies need good teams of logistics and distribution to ensure that the entire city receives the message. Schedules and plans should be buzonear to every household, and can be partitioned cartons of brochures directly to companies, hotels, shops and other points of interest, so that customers and users have easy access to information.
A dedicated team of logistics allows that the rest engaged in it which gives it better.
 (9) requires options of transport in them new constructions
Would you like buildings protected from fire? Design them with sprinklers and security features. Like that driving is easy? Put garages in buildings. Like that more people go on transport public, bike or walking? Includes in those designs stops of bus, infrastructure cycling and access to the sidewalks that are comfortable and attractive.
Equal to that in urbanism verify that the new developments meet the requirements for use and density, TDM specialists reviewed the new buildings in terms of transport. Arlington TDM for planning of buildings Department deals with this, demand conditions for the approval of new buildings, and makes follow-up to ensure that they are complying.
(10) make monitoring of your progress with data real
The agencies of transport not are nothing without data, but have of be good data. Historically is have centered on capacities of roads, and have been slow to the warn changes. So that roads engineers begin to think of pedestrians and cyclists, there to collect objective data showing that these modes are really important.
A research program of TDM measures the impact of multimodal forms to services beyond that simply counting cars. Arlington program has become a think tank for research and development called Mobility Lab, which generates lots of data, which in turn public employees use to decide where Iran lanes bike or bus stops.
The program of TDM of Washington DC is an opportunity lost
The ACCS of Arlington spent 10 million dollars annually (8,87 M€) in the program of TDM. With this money become 42,000 daily car trips with low occupancy on routes of public transport, car sharing, bicycle or on foot. In Washington might have a program that was even more effective.
But despite having one much larger population, the budget of the DC for TDM program is less than 20% of the Arlington County. If the Mayor Bowser expanded budget to the levels of Arlington, it would be totally realistic to reach the figure of 100,000 trips daily drive reduction.
The Plan Move DC Implementation promises 2,000 million dollars annually (1,774 M€) in investments for the next few years. Safe that deserves the penalty spend 15 million (13.3 M€) each year so that all can work best.
Gallery
Demand Management
Source: www.slideshare.net
Passenger transport demand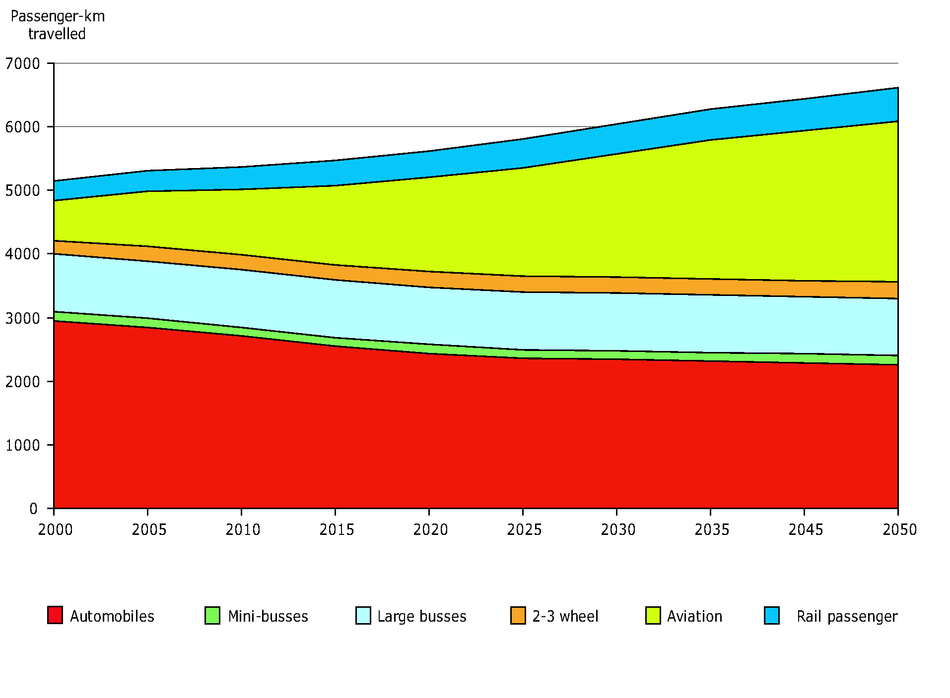 Source: www.eea.europa.eu
Supply Chain Management
Source: www.slideshare.net
FESTIVAL & SPECIAL EVENT MANAGEMENT
Source: slideplayer.com
Customer Demand Svg Png Icon Free Download (#342981 …

Source: www.onlinewebfonts.com
natural gas liguefaction lng terminal planning scheduling …
Source: svmesa.com
sap-apo overview
Source: www.slideshare.net
Supply chain management Assignment Help Samples
Source: assignmentessayhelp.com
Trends in Logistics and Supply Chain in GCC
Source: www.slideshare.net
Globalization in tourism
Source: www.slideshare.net
traffic-house-icon
Source: www.ptt.com.au
Intelligent Transportation Systems (ITS)
Source: www.its.dot.gov
BMW's one and only in America
Source: automotivelogistics.media
FIBEX XML format and AUTOSAR development
Source: www.eetimes.com
Exhibitor`s Information: 2MoRO
Source: www.aircraft-commerce.com
Welcome to Stragure Corporate Website
Source: www.stragure.com
Frac-sand trailer hardware now available from Sure Seal …
Source: www.bulktransporter.com
Markets : Data Centres :: Deerns Group
Source: www.deerns.com
Laughlin/Bullhead International Airport Celebrates 25 …
Source: coffmanassociates.com
French contractor Bouygues regenerating Havana's tourism …
Source: www.ianthearchitect.org