A bill from councilman antonio george (pmdb) may require new construction in the city of são paulo to have white roofs to disperse the heat (see story). The goal would be to reduce the heat absorbed, helping to mitigate the effects of excess greenhouse gases in the atmosphere, they do increase the temperature of the city and the planet.
Gbc brazil ngo
(green building council brazil), which proposes developing the sustainable construction industry in the country, defends the proposal. And indirect benefit points: with less heat absorption, spend less energy with air conditioning, which makes sense.
And help?
For me it is clear that the measure it does help and is valid. And all help to combat global warming is very welcome.
But it should be kept in mind that this is a palliative media. His own explanation of the expected result, the gbc brazil web site, says that with all the letters: "that would allow a delay in the effects of global warming". This delay that should be used to seek real solutions. Is stop the bleeding while you take care of the wound.
The calculation done on that site is a little confusing and hard to understand, but says that if the roofs of all the buildings of the world were painted, would it be possible to make up for about half the cars they would send over the next 20 years. However, this calculation is overly optimistic. It is impractical to paint the roofs of all buildings in the world. And the world fleet of cars is increasing year by year, so that today it is considered half tends to soon become a third.
The initiative can help, but it doesn't solve. We need to take drastic measures.
What should be done?
There are several ways to reduce greenhouse gas emissions in the world, but in the big cities, almost all of the emissions come from the means of transport. What needs to be done, so urgent, is to restrict the use of the automobile in these cities, encouraging the use of public transportation and bicycle.
Must invest in public transport and not in tunnels and viaducts; in bus lanes without taxis instead of clues expressed that only accept cars; in respect to campaigns and probate your bike right to share roads with other vehicles, not in bike lanes for them off the street, separating the rare places that have and giving them the pecha of invaders when they need to travel out of them or where they do not exist.
Tunnels, viaducts and stimulate the use of auto express. Are measures that contribute to worsen the greenhouse effect, pollution, congestion, traffic accidents and so much more.
Public transportation, even moved with the dirty diesel here in brazil, reduces emissions, because carrying dozens of people in a single vehicle, even if pollutant. Is one of the ways to reduce the emission of greenhouse gases. If the public transport is fast and efficient, citizens gradually began to use it to the detriment of your private car. And if this is electric powered transport, better yet.
Bicycle usage, obviously, emits no greenhouse gas. It may not be a feasible solution for everybody, but it is certain that there would be a lot more people using the bike in its offsets to feel the safer streets and were encouraged to.
Many bike lanes are built only to take the rider out of the way of cars, not to protect him from traffic, even put you at risk at junctions. Are usually those who steal a stretch of sidewalk, taking pedestrians' space so that the cars are not disturbed. Are works that end up stimulating the use of the automobile, which is via free, without the hassle of have to split it with cyclists in lower speed, having that as an incentive to continue using the car.
This type of work turns out to stimulate the use of the automobile, also contributing indirectly to increase global warming. And there are other less visible bad consequences, which involve directly on the safety of the rider, on which i intend to speak in a future text.
See also:
You can also help prevent the greenhouse effect the greenhouse effect is not a problem only of bush! Save the nature you! Electric car pollution more good stories in traditional media the consequences of overuse of the automobile
Gallery
Painting the World White Should Counter Global Warming …
Source: www.greenpacks.org
TIOCOAT Reflective White Roof Coating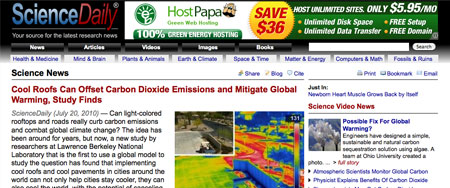 Source: tiocoat.com
TIOCOAT Reflective White Roof Coating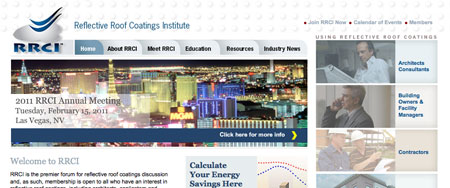 Source: tiocoat.com
Stumped tree service andlandscaping
Source: www.facebook.com
Cold Weather Doesn't Discredit Climate Change
Source: uk.businessinsider.com
UAH Misrepresentation Anniversary, Part 2
Source: www.skepticalscience.com
Littlejohn: Nice legs Julie, shame about the expenses …
Source: www.dailymail.co.uk
Could White Roofs Paint Greener Future?
Source: www.cbsnews.com
Cold Weather Doesn't Discredit Climate Change
Source: www.businessinsider.com
17 Best ideas about Greenhouse Effect on Pinterest
Source: www.pinterest.com
Fight Global Warming with Paint
Source: bnqt.com
Tale of the Global Warming Tiger
Source: wattsupwiththat.com
What Is a Cool Roof Coating and Is it Right for My Home …
Source: modernize.com
What kind of roof is on your building?
Source: tritecre.com
Geoengineering is a bonkers plan, but it may be needed to …
Source: mashable.com
'PAINT ALL ROOFS WHITE TO STOP GLOBAL WARMING'…
Source: www.benzworld.org
Has Global Warming Stalled?
Source: wattsupwiththat.com
Greenpeace Print Advert By Ogilvy: White Roofs, Arctic Fox …
Source: adsoftheworld.com
Fiddling With the Roof
Source: www.nytimes.com
A small effort of ours can reduce global warming – Read …
Source: zeenews.india.com