The number of motorcycles is increasing every day in large urban centers.
The fact that motorcyclists have exposed their bodies makes their courses more risky and increases the need to redouble their attention. With that in mind, we've brought some safety tips for motorcyclists. Check it.
Helmet and other accessories
The use of the helmet is not only a safety tip, but a legal requirement. Motorcyclists and riders without a helmet can receive fines, and leave vulnerable to cranial region, face and jaw in case of fall.
The helmets must be within the validity and have the seal of the Inmetro, as this certification ensures their effectiveness in the most sudden shocks. The coquinho helmet is not allowed in this case, as it does not protect the neck.
In addition to the helmet, be sure to wear reinforced shoes and gloves, preferably leather, sturdy pants and jackets. Discover jackets for motorcycling in INTERNETAGES.
Respect the signs
Motorcyclists must obey the same traffic laws as all other motor vehicles, ie stop when the light is red, obey the stop signs, observe preferences and other signs. If the motorcyclist breaks the sign, he can be fined and put his safety and that of others at risk.
Staying visible
Since the position of the rider is extremely vulnerable, you must always remain visible to preserve your safety. Try not to stay in the blind spots of the cars and keep the headlights switched on day and night. Also, prefer to wear light or flashy clothing to be seen even by the most distracted drivers.
Safe distance
Distance is responsible for saving lives and preventing serious accidents. If you are "stuck" in a vehicle and it brakes in the face of an obstacle or unforeseen, the motorcyclist runs the risk of even braking, collide with it. This risk increases even more at high speeds. Therefore, the higher the speed, the greater the distance from the vehicle ahead.
Safe maneuvers
Overtaking must be done only from the left. Also, look for all vehicles in front of you and observe the signs. The distance must be increased and the speed slowed in the case of maneuvers and overtaking, and the rider should only risk after being sure he has been seen by the driver at the front. At a crossroad, you should slow down and be aware of all vehicles and signs.
Use both brakes
When you need to brake, the trick is that both the levers and the pedal are used. As the weight of the bike falls on the front wheel when braking, it is necessary to avoid abrupt braking, since the rider is in danger of losing control of the vehicle.
Motorcycle
In order for the steering of the bike to be safe, it is necessary to check the tire's calibration, if the chain is too tight or too loose, and if the electric system, brakes and fuel are in perfect condition.
Gallery
Afmc Stock Photos & Afmc Stock Images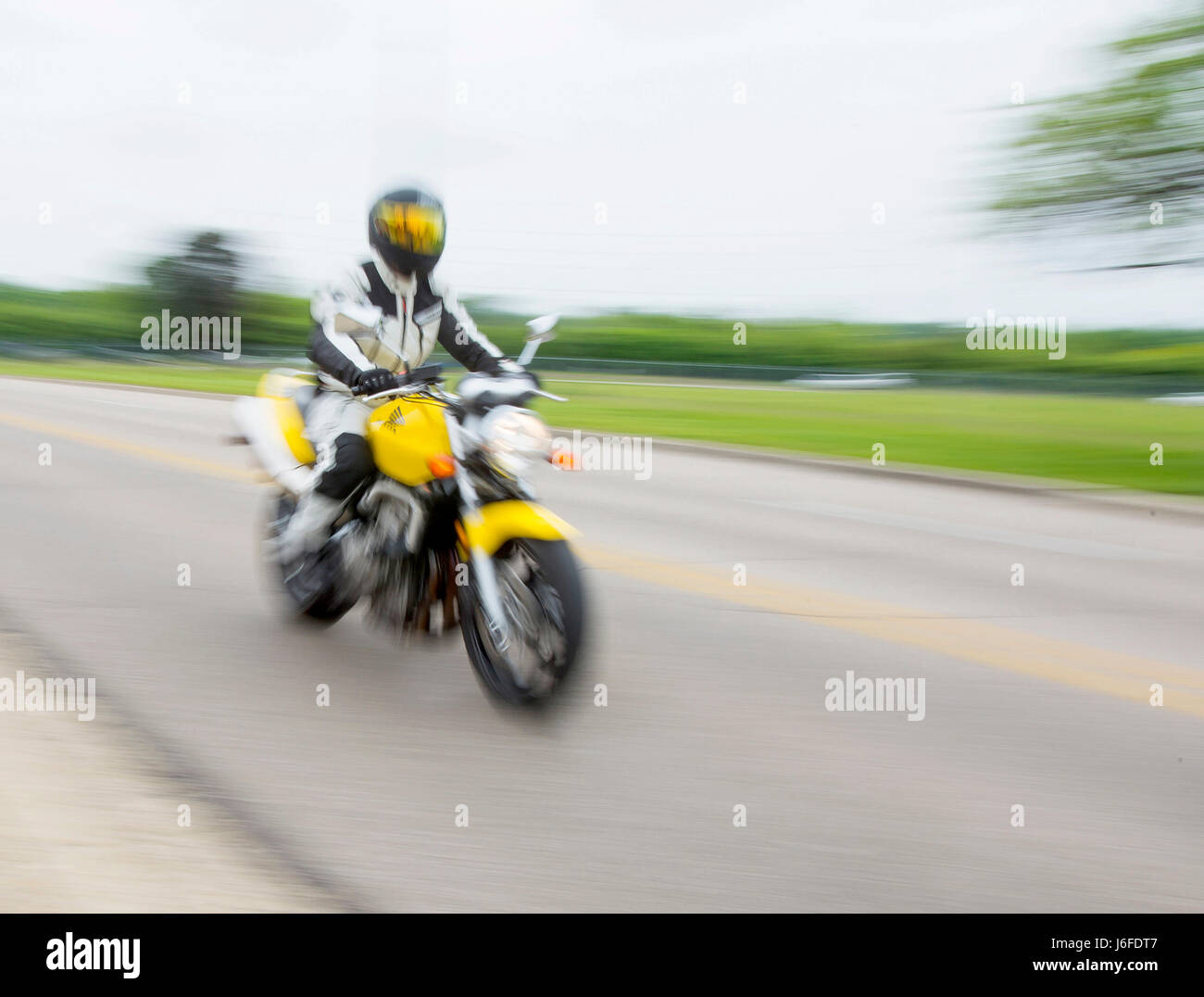 Source: www.alamy.com
Safe Riding Tips for Nebraska Motorcyclists
Source: www.welsh-law.com
May 2018 Spotlight: Motorcycle Safety Awareness
Source: www.idrivesafely.com
fire extinguisher sign
Source: www.pinterest.com
9 Motorcyclists You'll Meet On The Road
Source: www.smithslawyers.com.au
Road Safety Advisories
Source: srsc.org.sg
MotoMalaya: HLYM launches Yamaha Balik Kampung Road Safety …
Source: motomalaya.blogspot.com
Safety Tips for Sharing the Road – MOMS
Source: militaryonmotorcyclesafety.com
Safety Tips to Prevent Motorcycle Accidents
Source: www.edgarsnyder.com
Get Your Motorcycle Back FAST after an Accident
Source: www.dantelaw.com
Roundabouts a major rider danger
Source: motorbikewriter.com
Road Safety Advisories
Source: srsc.org.sg
Police Force Launches Biker Safety Month
Source: www.carshippingcarriers.com
Bridgewater NS To Aspotogan Peninsula Ride
Source: 4shorerider.weebly.com
Technology – Heavy vehicles – Staying safe
Source: roadsafety.transport.nsw.gov.au
Appears to have a decent amount of padding Motorcycle
Source: clickpicx.pw
'It's my two-wheel therapy': Women motorcyclists on the …
Source: www.dailymail.co.uk
4 Pieces of Motorcycle Safety Equipment that Every Rider …
Source: www.injurylawcolorado.com
SPONSORED: Top 7 tips for staying safe on your bike …
Source: www.edp24.co.uk
MSF Library
Source: www.msf-usa.org